Jeff Cohen doesn't believe that surviving a hostage situation was a miracle.
"Frankly, it's a little frustrating when people say they are," Cohen said this week. So when they happened, we knew what to do."
Cohen, chairman of the Congregation Beth Israel in Collieville, Texas, spoke at a webinar hosted by a Jewish organization about surviving hostage situations.
The webinar marks just over a year since gunmen took three followers hostage, including Rabbi and Cohen, inside Congregation Beth Israel last January. Officers broke into the synagogue and killed the gunman in a shootout.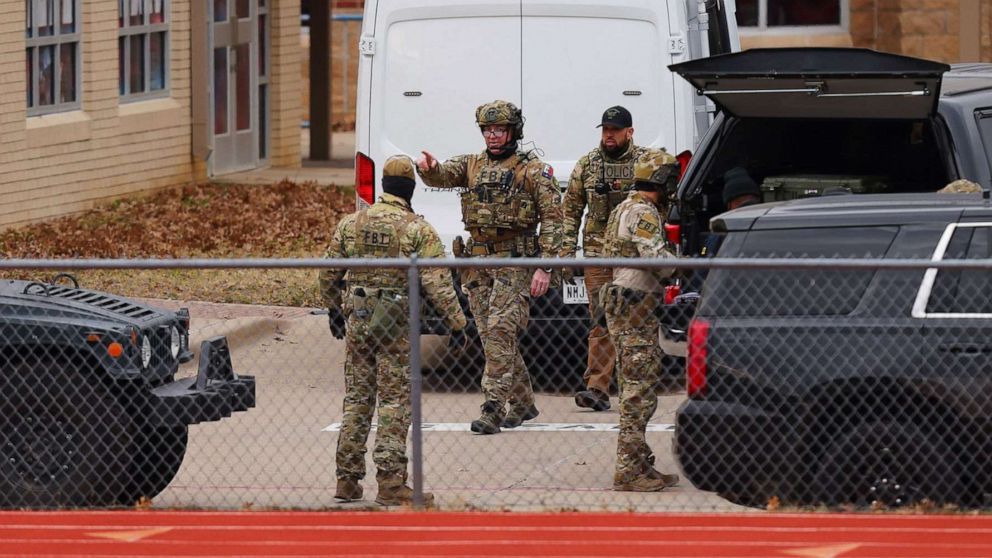 The Collieville Crisis wasn't the only security threat to Jewish Americans in 2022. Jewish communities in New York and New Jersey also faced multiple threats from perpetrators in November. Meanwhile, communities in the Los Angeles area and Illinois experienced a series of anti-Semitic crimes. and rhetoric.
"Security is something that needs to be organized across communities," Eric Fingerhat, CEO of the Jewish Federation of North America (JFNA), told ABC News in an interview.
The JFNA, which oversees local Jewish federations across the country, has built security networks in communities, provided grants to agencies to strengthen security, and advocated in Congress for security funding. rice field.
These are long-term efforts, but "There's no doubt that Colleyville has helped accelerate these advances," says Fingerhut.
After Collieville, "we saw a huge increase in the number of synagogues interested in building teams…and groups of 20-25 people to be able to stand outside the synagogues and be trained and ready to leave. It's not an easy task to find, through a very arduous and lengthy training process," Evan Bernstein, CEO of Community Security Services (CSS), told ABC News. A non-profit organization that trains volunteer security teams to keep Jewish facilities and events safe.
Bernstein said he could not name specific synagogues using CSS teams due to safety concerns, but said synagogues across the country, including Texas, are working with them.
In addition to responding to specific incidents, federal agencies are also focusing on growing security concerns for American Jewish Agencies.
A November bulletin from the Department of Homeland Security included "faith-based institutions" among the potential targets, with particular emphasis on the Jewish community.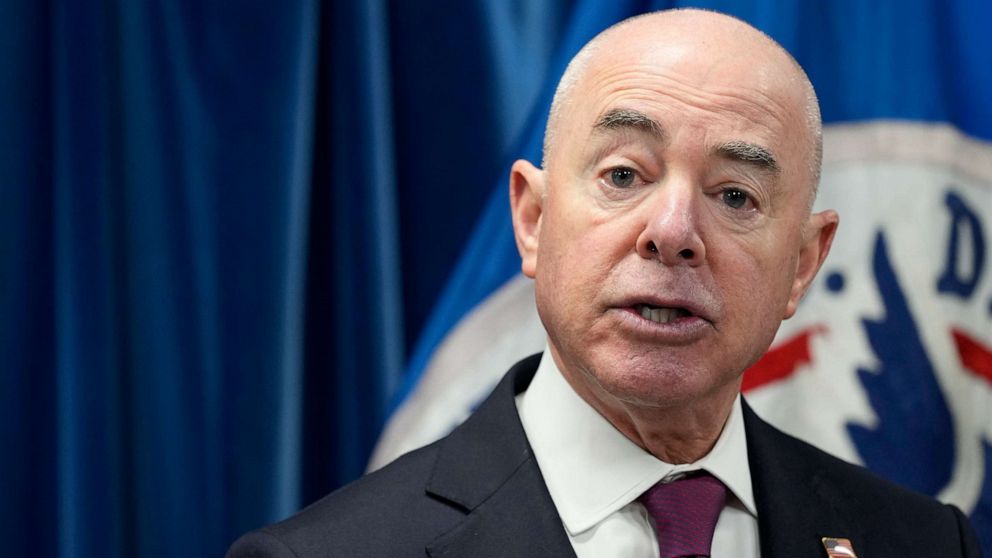 "For a number of reasons, I have to say that the risks to the Jewish community are at least as precarious as they were in Collieville, and may actually be worse," said the former DHS official. John Cohen is the Acting Undersecretary for Intelligence and Analysis and a contributor to ABC News.
According to John Cohen, this is because white supremacists and anti-government extremists continue to make unsubstantiated accusations against the Jewish community about America's problems, and against Jewish individuals and institutions. Because it calls for violence.
"Social media and other internet-based communication platforms have expanded communication among like-minded violent extremists around the world …a threat to the American Jewish community and, in turn, to other faiths. "The threat to communities based on it is not geographically central. It can occur in rural or urban America," he said.
John Cohen said the FBI and DHS have close ties with the Jewish community, but he feels the federal government needs to do more.
Tikva Womack, a clinical therapist who is a member of the leadership board of Kamocha, a black Orthodox Jewish group, told ABC News that the Jewish community is working with other communities targeted by white supremacy. said I have to.
"If we as America, both macro and micro communities come together and really educate each other and support each other, we will be a force.." said Womack.
The importance of educating other communities about anti-Semitic perceptions is Vice President for Racial Equality, Diversity, and Inclusion for the Jewish Reform Coalition and Director of the Jewish League of Greater Washington. Yolanda Savage Narva said.
As well as security, "we need the opportunity to have dialogue and build relationships to have the conversations we need," Savage Narva said.
According to Fingerhat and Bernstein, policing the Jewish community is not a one-time process. Fingerhat stressed the need for more security funding from Congress.
A bipartisan government funding bill that passed Congress in December included $305 million for nonprofit security. JFNA applauds the funding, but advocates for more.
But you have to strike an important balance. It is about maintaining strong security while keeping communities welcoming and inclusive, especially for Jews of color, who may have dealt with racism and prejudice from law enforcement and security officials. . Fingerhut emphasized that JFNA advises people of color on diversity and safety, and Bernstein said CSS volunteers are trained in unconscious bias.
"Being a Jew of color, especially a black Jew, is a difficult crossroads because there is an anti-Semitic consciousness, and it's scary and real…and racism is real." and we understand that it is life-threatening," Womack said. The key, she added, is to make sure the community is addressing not only anti-Semitism, but other forms of prejudice.
Savage-Narva told ABC News that being able to balance inclusion and security means ensuring that voices of color are included.
Womack said anti-bias training is a good step "as part of ensuring the overall community is protected." But diversity, she said, while training can help, communities also need to be able to hold themselves accountable for their biases.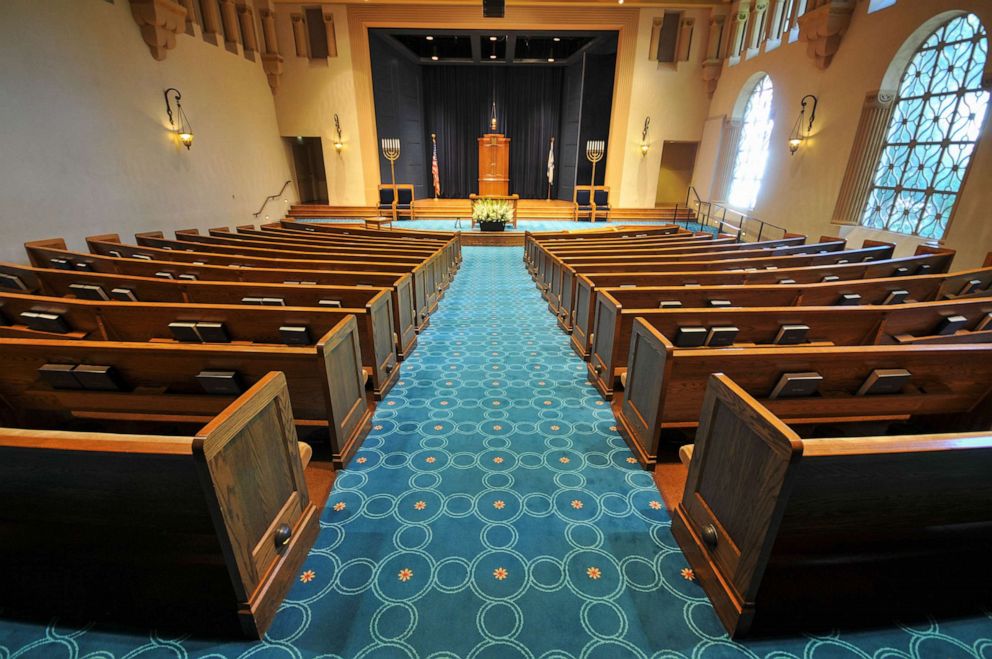 Despite security concerns, Jewish leaders believe American Jews should feel confident and safe in participating in communal life.
"People should feel confident going to the synagogue; [Jewish] Day school, camp, kindergarten. And it's all an important part of Jewish life," Fingerhat said.
"We will not be deterred from continuing our Jewish lives," said Diane Robb, chairman of the presidential conference of major Jewish organizations in America, Jewish umbrella groups. "And we do not hesitate to live and rejoice in the Jewish values ​​of helping others," he said at a hostage crisis webinar.
ABC News' Luke Burr, Josh Margolin and Aaron Katelsky contributed to this report.