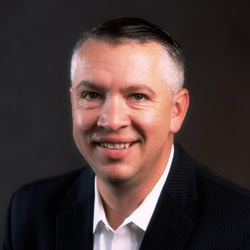 Reston, Virginia (PRWEB)
March 9, 2023
Evolver, LLC, a leading provider of IT transformation and cybersecurity, has appointed Jamie Berry as the new President of Evolver's Legal Services Division, as part of a strategic growth plan overseen and executed by Evolver's parent company, Converged Security Solutions. , which oversees one of Evolver's major markets (CSS).
Evolver Legal Services (ELS) provides eDiscovery, smart redaction and other legal technology services to law firms and corporate legal departments. Built into Evolver's security framework, ELS specializes in keeping client data safe and ensuring its practices meet rigorous compliance standards. A longtime thought influencer and litigation services expert, Jamie leads the division's client operations, financial oversight, technology development and strategic growth, advancing key elements of Evolver's market expertise. increase.
In that role, Jamie will work closely with Bruce Markowitz, who has been promoted to Senior Vice President of ELS Operations. A longtime leader of his eDiscovery and legal services at Evolver, Bruce brings the team's expertise and past competencies while managing relationships with existing clients.
"When I was given the opportunity to take ELS to the next level, I knew it was the right decision for me," said Jamie. "The ELS foundation is built on the customer service, joint ingenuity, and cross-functional achievements delivered by ELS, Evolver, and CSS. , we are pleased to introduce the entire platform to law firms and corporate legal departments looking to become more efficient and effective."
Jamie's credentials in the litigation support industry are extensive, building high performing teams and providing valuable insights to the eDiscovery community. Most recently, she served as Vice President, Litigation Services Executive at Integreon, providing comprehensive legal solutions to global law firms, corporations, and professional services firms.
In his previous roles at Thomson Reuters and Capstone Advisory Group, he developed and executed litigation support strategies from startup to growth stages. He has also held leadership positions at DLA Piper, Navigant, Huron, UnitedLex, and Merrill Corporation.
Jamie is also an adjunct professor at Catholic University Law School where Jamie holds a JD and is a graduate of Marquette University.
Commenting on CSS and Evolver's appointment of Jamie, CSS CEO Michael Santelli said: Jamie's proven track record in litigation business, customer development and onboarding combined with Bruce's sharp operational and production capabilities create the perfect complementary resource to take ELS to the next level. "
About Evolver Legal Services
Evolver Legal Services, a division of Evolver, LLC, provides secure end-to-end eDiscovery, managed services and cybersecurity solutions to law firms, corporate and government clients. We dynamically combine legal, information technology, and management expertise to develop comprehensive solutions that maintain quality and schedule goals while reducing risk and cost. We are committed to providing our clients with accurate and defensible solutions regardless of case size, dataset size or project complexity.For more information, visit our website at http://www.evolverinc.com/legal, LinkedIn, or twitter.
Share articles on social media or email: